Holmes County Economic Development District
Willie Mott, Economic Development Specialist
PO Box 119
303 Yazoo Street, Suite B 
Lexington MS 39095-0119
Holmes County Industrial Park in Durant, MS consists of 330.01 acres for development of new industry. Holmes County Industrial Park has parcels of land up to 100 acres that are available and many smaller parcels that can be divided. The industrial park's location is on the west side of I-55 in north central Mississippi and is within eight miles of Moore Field Airport in Lexington, MS.
Holmes County has many incentives, grants and programs that make the county ideal for many businesses. It's location to interstates, railways and rivers are a plus and it is a short drive to Jackson, Mississippi and the Madison County facilities of Nissan.
Holmes County qualifies for several State and Federal incentive programs and grants. 
Available Sites: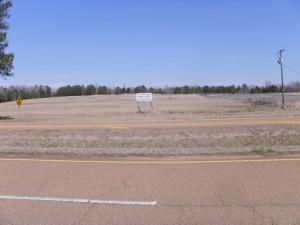 Holmes County Industrial Park
320 Acres
Electricity, Gas, Water, and Sewer
Holmes County Chamber of Commerce
Lydia McLellan
104 W China Street, Suite A
Lexington, MS
Phone: 662-834-3372
Email: holmescountychamber@gmail.com