Board of Supervisors is the governing body of the county, establishing goals and objectives to direct the county's growth and development, and carries out other responsibilities as set forth by Mississippi statutes.  Supervisors are elected from each of the five districts in the county to serve a four-year term.  The Board oversees county operations and enacts ordinances and resolutions to promote the health, safety, and welfare of citizens and businesses in the county, and approves the annual budget and millage rate which funds the operations of the offices and departments under the Board's jurisdiction.
Each Supervisor is responsible for the maintenance, up-keep and improvements to all county roads and bridges within their district on a day-to-day basis. To identify the District for a specific area, use the Supervisory District Map.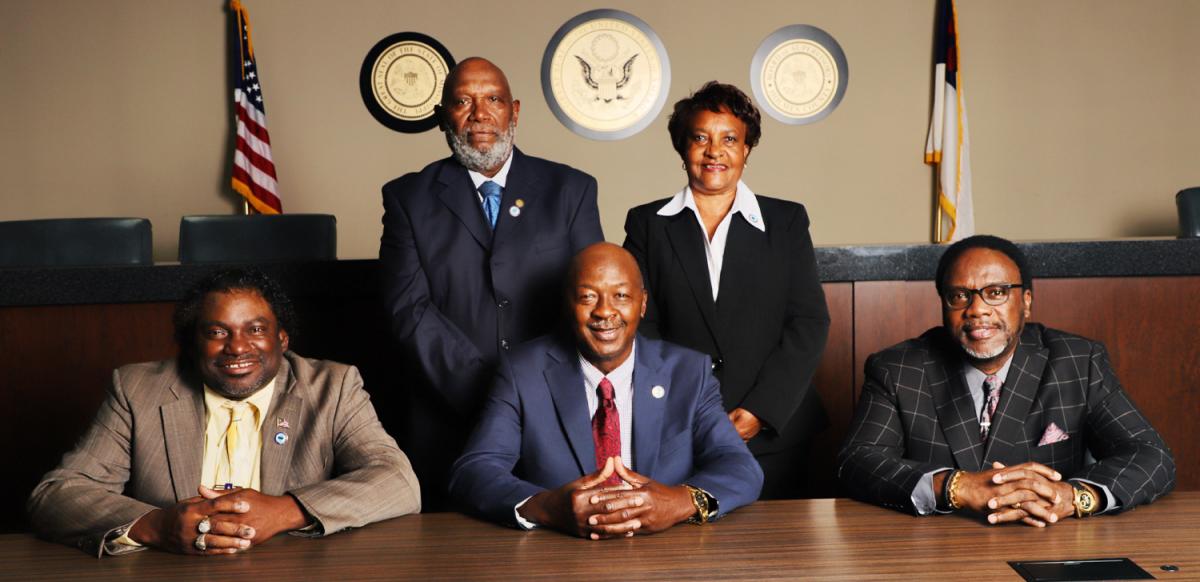 The Supervisors of Holmes County are as follows: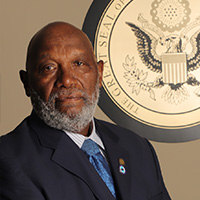 District 1
Leonard Hampton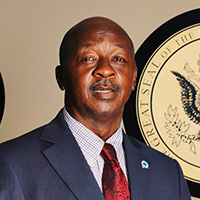 District 2
James H. Young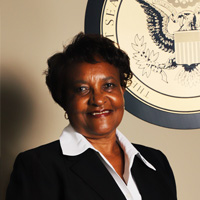 District 3
Debra Mabry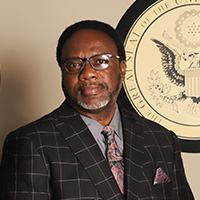 District 4
Leroy Johnson
District 5
Derrick Wilson
Responsibilities include:
Budgeting
Staffing
Road Maintenance

Drainage (culverts, ditching, curb & guttering)
Bridges
Road Surface (paving & potholes)
Mowing (rights-of-ways)
Signage
Trees (on rights-of-ways)
Guardrail maintenance
Board Meetings
The Board of Supervisors meets on the first and third Monday of each month in the Board Meeting Room located at 408 Court Square, Lexington, MS. If a regular scheduled meeting falls on a holiday, the Board meets on the next working day following the holiday. The Board has a work session to discuss the upcoming agenda (9:00 a.m. on Thursday before each scheduled board meeting). The public may attend these work sessions, as well as board meetings. The Board also schedules additional meetings as they deem necessary to handle pertinent County business and in the case of emergencies.  All meetings begin at 9:00 AM, unless otherwise announced.
If you wish to appear before the Board of Supervisors to discuss an important matter pertaining to the county, please call (662) 834-0911 and request to be placed on the agenda, Requests must be made 10 days prior to the meeting. Any backup information and/or exhibits pertaining to the matter you wish to discuss must be delivered to the Board Office by the same deadline. If you have been scheduled to appear before the Board, or if you have a matter to be discussed and you would like to have it dismissed from the agenda, please contact the Board Office prior to the beginning of the meeting.
For meeting dates and times visit our Board Meeting Schedule page.
Contact Information
408 Court Square
PO Box 239
Lexington MS 39095-0239
Phone: 662-834-0911
Fax: 662-834-3345
Sheila Riley, Administrative Assistant, sriley@holmescountyms.org 
Katherine B. Riley - Board Attorney
Post Office Box 927
Lexington, MS 39095
Office:  662-834-2488
Email:  kbriley@barrettlawgroup.com
Bryant W. Clark - Special Counsel
Post Office Box 179
Lexington, MS 39095
Office:  662-834-6133
District Barn Phone Numbers
District 1 -  662-834-1758
District 2 - 662-653-3846
District 3 - 662-834-1977
District 4 - 662-235-4939
District 5 - 662-235-5560